2015 Engineering Week
Tue, 03/10/2015 - 2:11pm
2015 Engineering Week student activities began March 9 with the Student Paper Competition.  Patrick Spiller and John Pippins gave excellent presentations.  Patrick presented on "Biodiesel from Alligator Fat: A Comparison Between Supercritical and Conventional Transesterification Conditions".  John's presentation was titled "Increase Grindability of Pine Through Torrefaction".
      Patrick Spiller is a senior in the chemical engineering department.  He will continue medical school after graduation this Spring.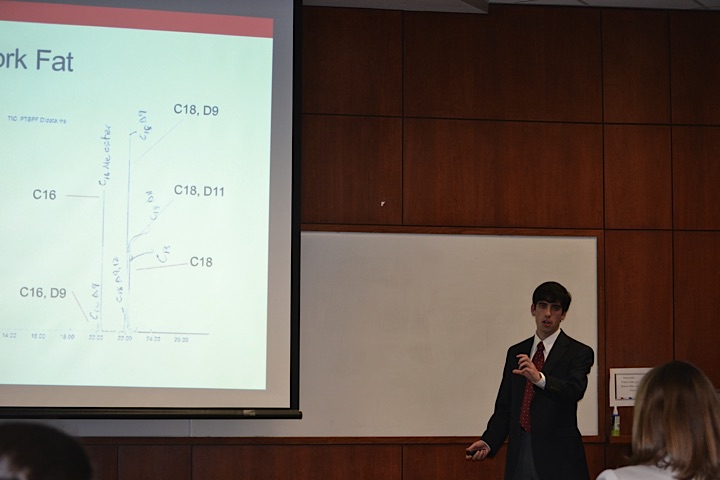 John Pippins will be a senior in chemical engineering next Fall.  He has been working for the last two years at the Cleco Alternative Energy Center.